Main Content
EXPERIENCE WILDLIFE UP CLOSE AND PERSONAL
Bredl's Wild Farm offers a unique, Australian, hands on experience like no other.
The Bredl family invite you to their property located in the beautiful Whitsundays & Mackay countryside for a unique, Australian, hand's on experience on 'Bredl's Wild Farm'. The Bredl family have been in the zoo industry since 1956 and with their strong passion and wealth of knowledge, will take you on a personal adventure of the families 175 acre property nestled in the Australian bushland, alongside their picturesque dam.
Bredl's Wild Farm is home to a diverse range of Australian wildlife and exotic animal species in which you will have the opportunity to handle, including snakes, lizards, baby crocodiles and much more. Hand feed kangaroos, emus and cassowaries and enjoy a cuddly encounter with a beautiful koala. Witness up close and personal, their largest resident crocodiles being hand fed!!
Bredl's Wild Farm offers a fully guided and structured tour by BOOKING ONLY.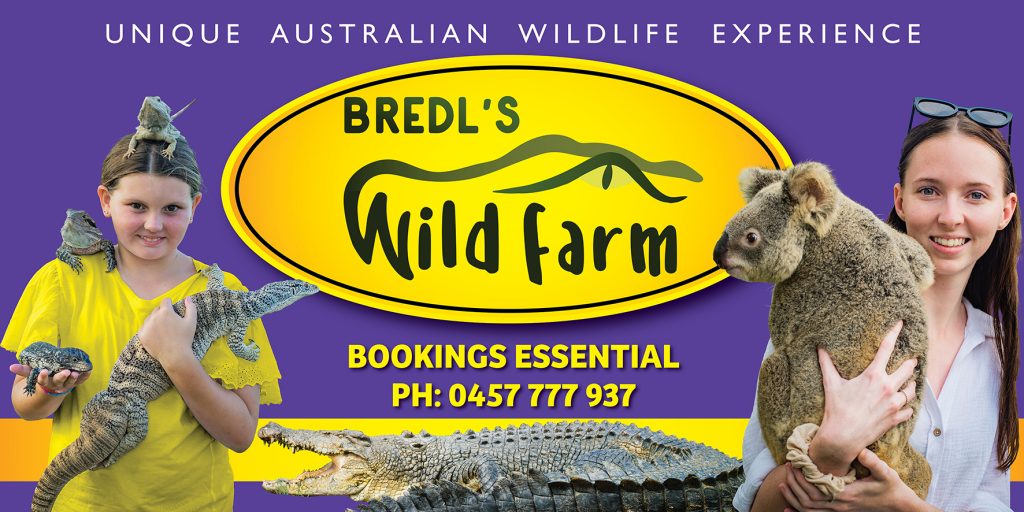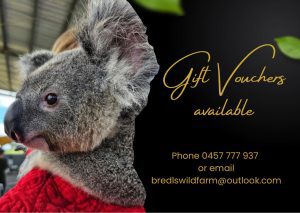 GUIDED, SMALL GROUP FARM EXPERIENCE AND ANIMAL ENCOUNTERS
Private tours   •   Limited numbers
BOOKINGS ESSENTIAL!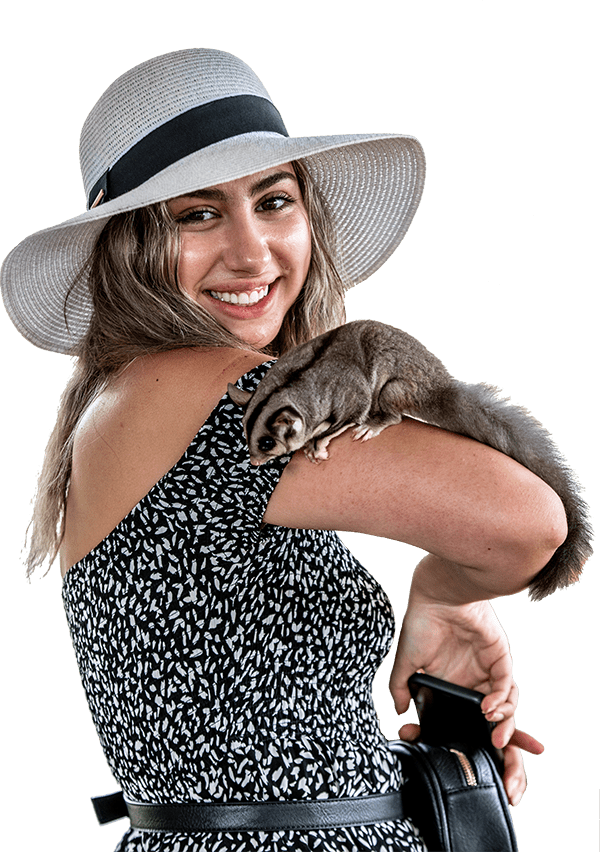 These guys are amazing(and a little crazy). Very hands on experience, we got to hold koalas, baby crocodiles, snakes and more. The Crocodile tour is worth the entry price alone.

Cain, via Google. 2020.

This place is a hidden gem if you are in the area I highly recommend you go! What a place!

Bec Kearney, via Facebook. January 2021.

What a day! Took our two kids 2.5 and 6 and had the best day! Very family friendly! Been so many Zoos around Australia and this was by far the best and such a unique experience!

Lucy Maxwell, via Facebook. January 2021.

Absolutely fantastic experience. People who really know their stuff and such a wide variety of animal interactions. Cannot wait to visit again. And again.

Katrina Warren, via Facebook. Feb 2021.

The Bredls Wild Farm is a fantastic place to spend a day... This was a much better experience than going to even big city zoos because of the personal and hands on experience they provided. The staff were very friendly and insanely knowledgeable. Their passion for the animals and the place was amazing.

Jacob, via Google. January 2021.